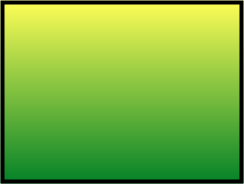 Highline United Methodist Church
13015 1st Ave S. Burien, WA 98168

Open hearts, Open minds, Open doors.
COUNTRY STORE
Take a look, it has taken on a completely impressive SHOPPING MALL feel. WOW!!!!!

For information on these activities call the office at 206-241-5520

Check over the Schedule of Interest Groups:
Walking club:
Thursdays: 5:30 PM
W.A.T .
4th Monday Luncheon -- noon
Board Games:
Wednesdays 6:30-8:00 PM
Quilting
2nd and 4th Saturday – 1:30 PM
Craft Group
4th Tuesday --10:00 AM

HIGHLINE UNITED METHODIST WOMEN HAPPENINGS
Email: office.highlineumc@gmail.com
Purpose

The organized unit of United Methodist Women shall be a community of women whose purpose is to know God and to experience freedom as a whole person through Jesus Christ: to develop a creative, supportive fellowship, and to expand concepts of mission through participation in the global ministries of the Church
Being a member of the United Methodist Church is not required, nor is there any minimum age requirement. Out of a commitment for mission locally and globally with women, children and youth, United Methodist Women choose to participate in meetings, prayer, financial giving, study, action and service.
A member of United Methodist Women is anyone who commits herself to the purpose and chooses to belong. United Methodist Women celebrates an inclusive membership and welcomes all who want to become members. COME AND JOIN US.
(Dede Heberling)

Welcome Home Teri! She has been gone for a month, I am again doing the Information for women for October 2017.
But before the events during this month; I would like to write about the meeting that was held at St. Peters in Bellevue for the Annual District Meeting. We had a delightful presentation by Debbie Dietre, who is a wonderful story teller, on the First Methodist Episcopal Church in the Washington Territory, Seattle Settlement. What a legacy we have been given by our elders. Our HUMW unit received 4 awards:
The certificate for Mission Today Unit Seven Star Award for Mission Giving Certificate of Recognition to Sue Kramer for Reading the Plan 11 program.

Do think we need to give our unit a strong "Hurray".

Our monthly meeting will be on October 12, 2017, beginning at 11:00 am. The business section will be chaired by our presidentTeri, then a potluck lunch and a program provided by Teri Githinji. All are invited to enjoy this group of women who care for women and children throughout the world. We are in Mission.

The Box Tops Savings has been discontinued as the labels are not appearing on many of the products we were saving. The MacCurdy school has developed a more broader education program, but with the Methodist Doctrine. Thank you for all the labels you have contribute during the many years, and for Roberta Martin who sorted them and mailed them to the organizations we sponsored so long. Thank You.